K

C QUARTER HORSES

have been breeding, showing and training horses for over 45 plus years. They have sold horses from the east to the west coast of Canada as well as the United States. Here is a handful of horses sold...hundreds more have been sold over the 45 plus years in the business...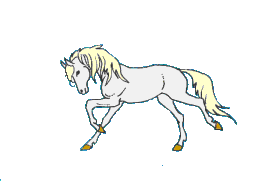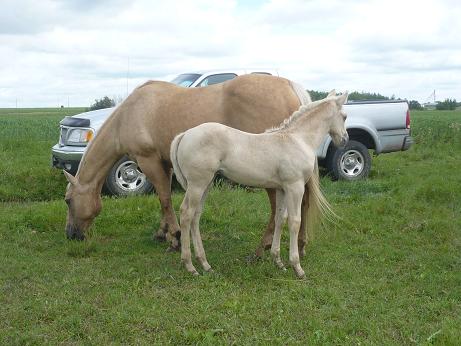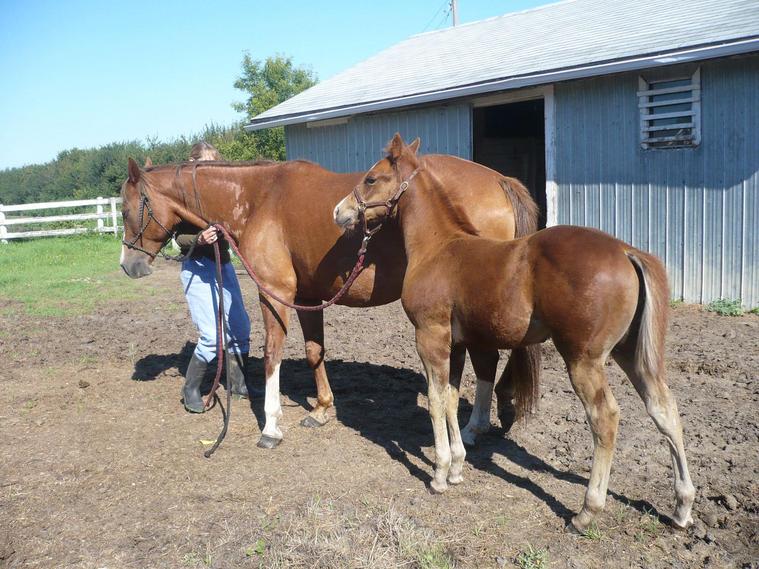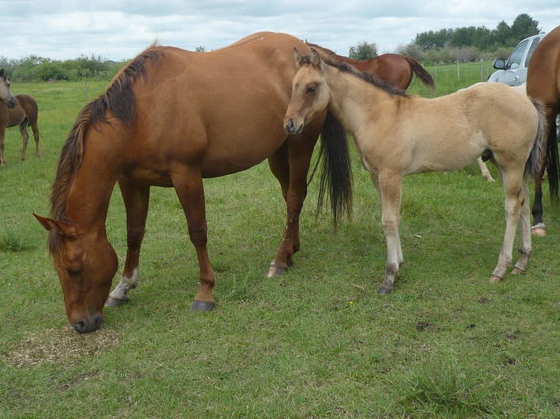 KC Quarter Horses Copy Rights Reserved 2010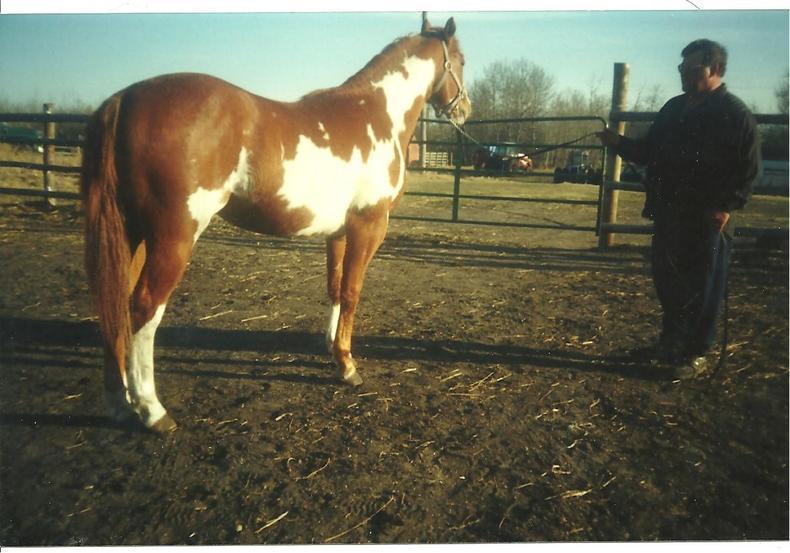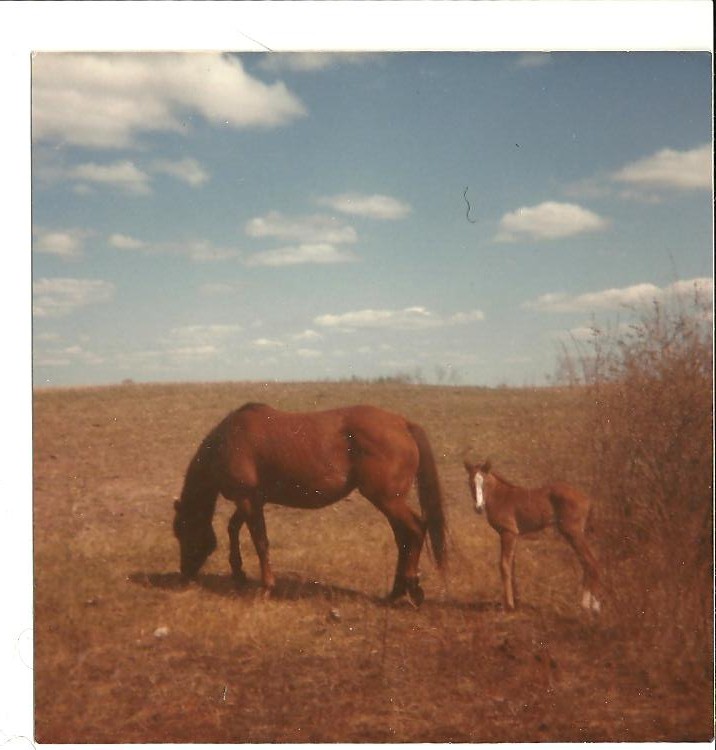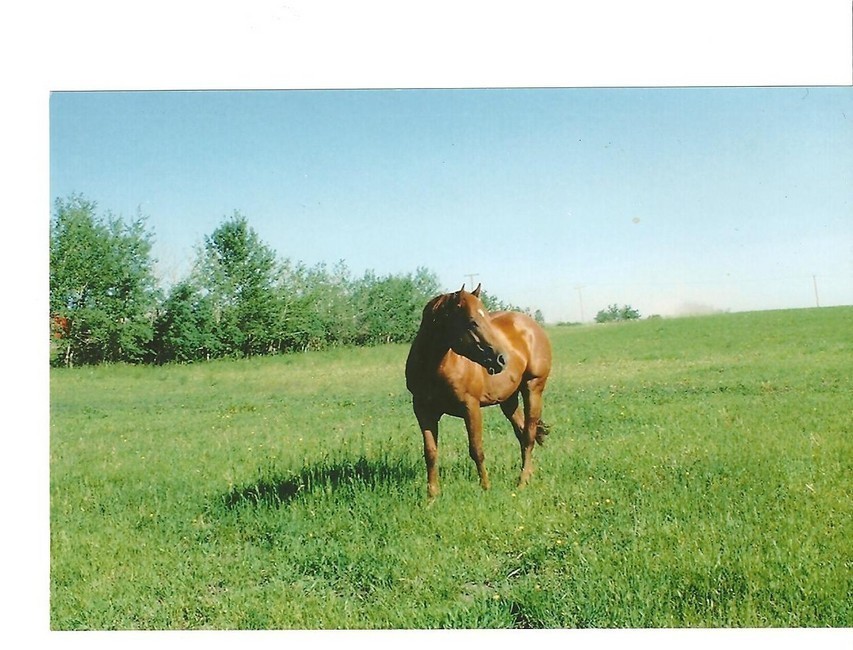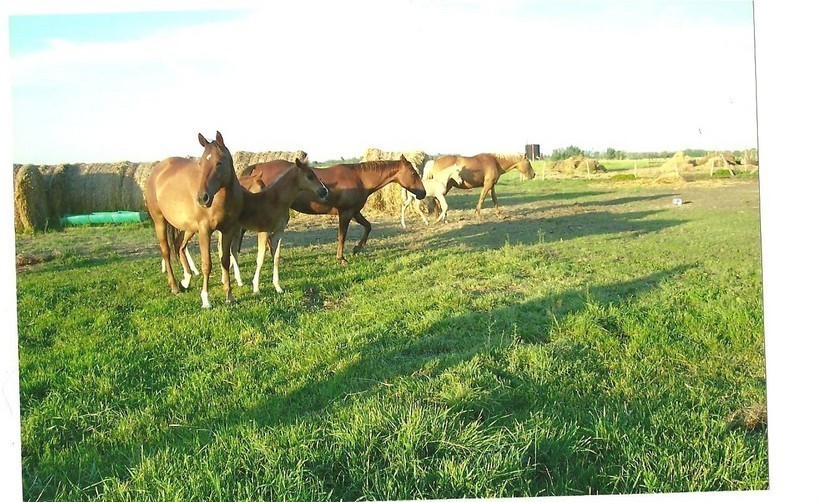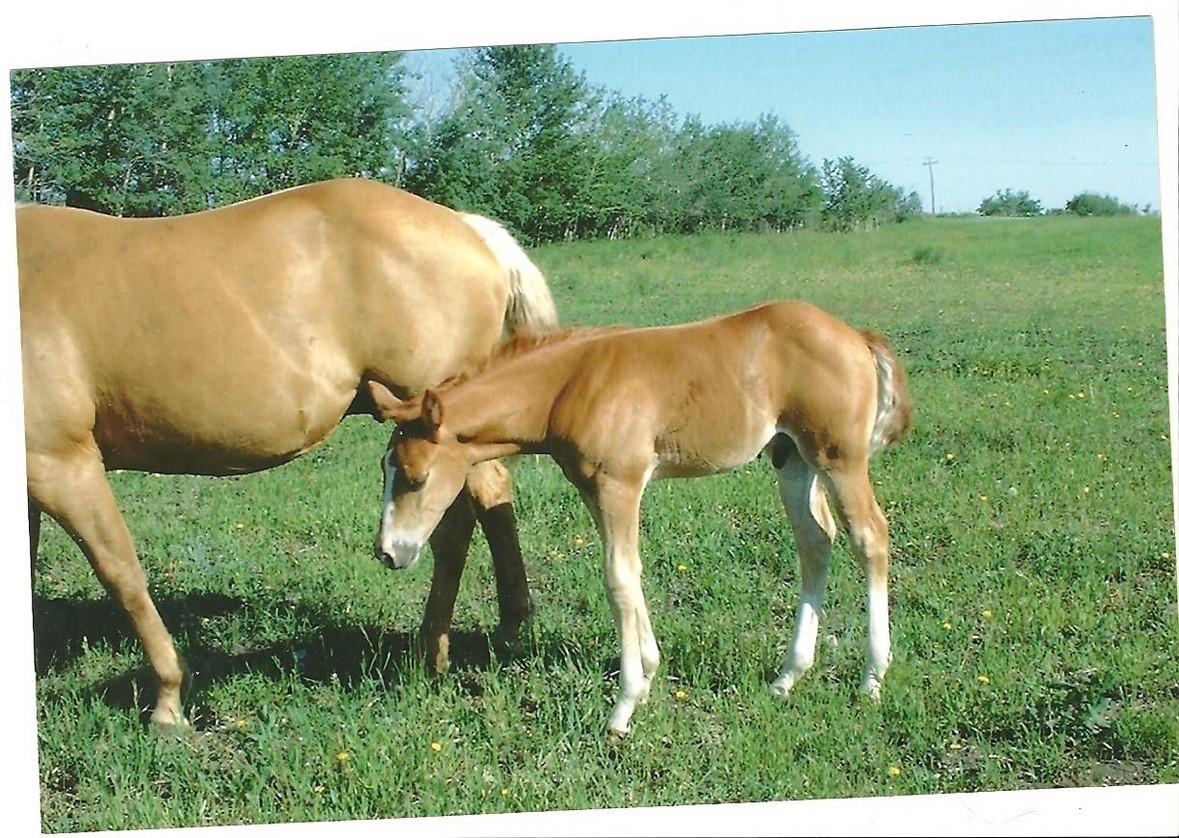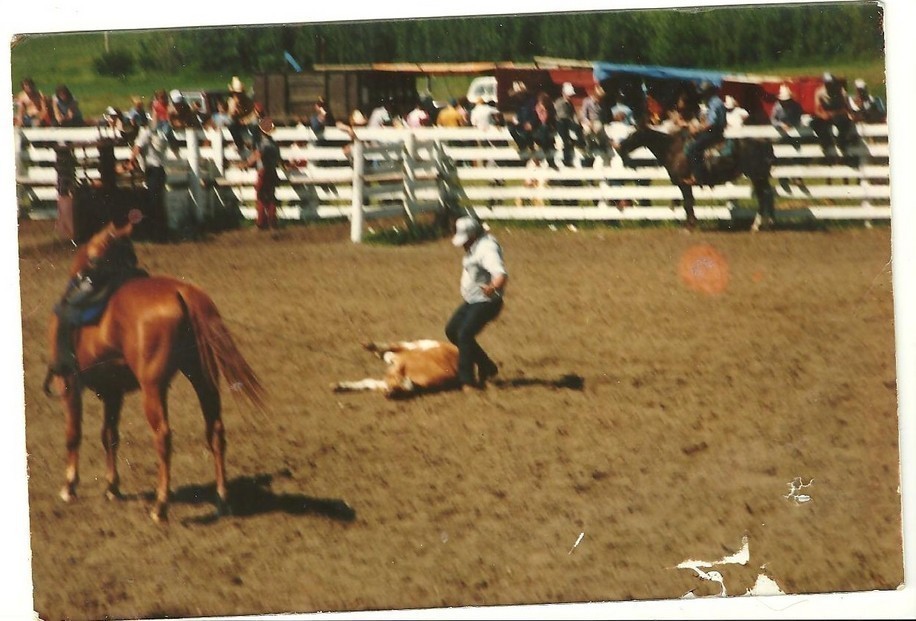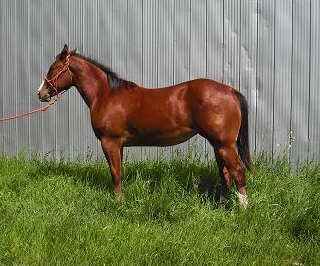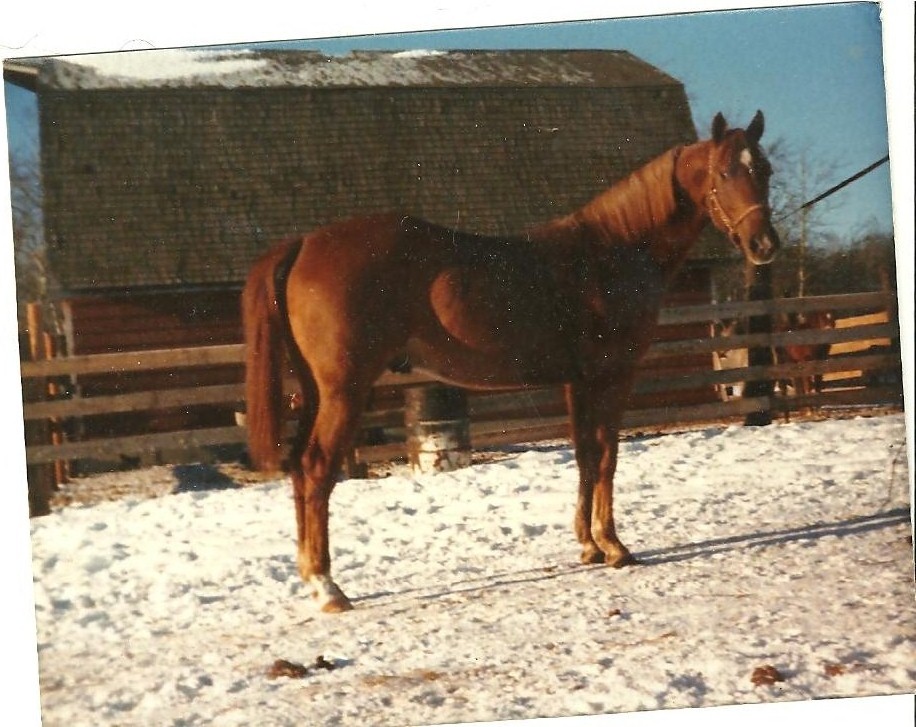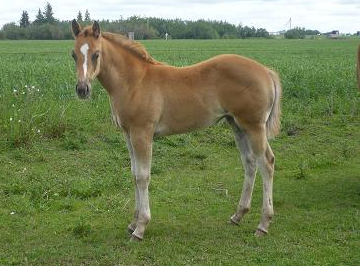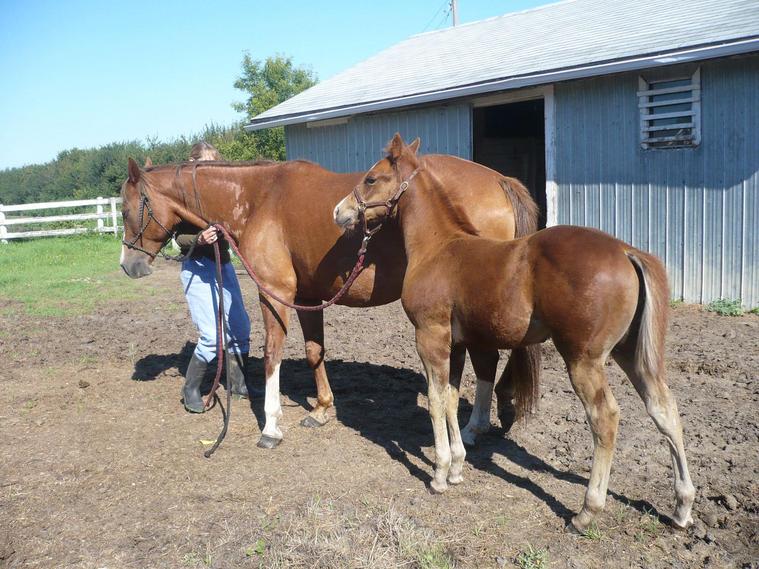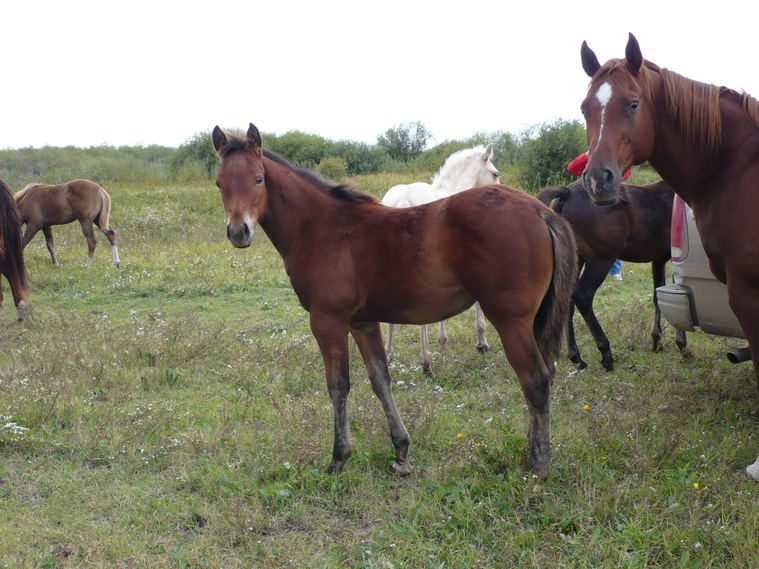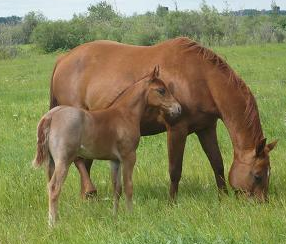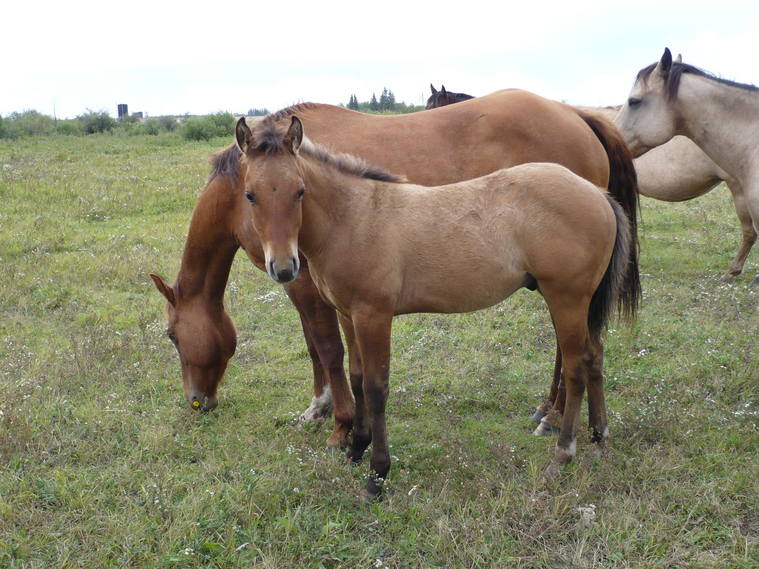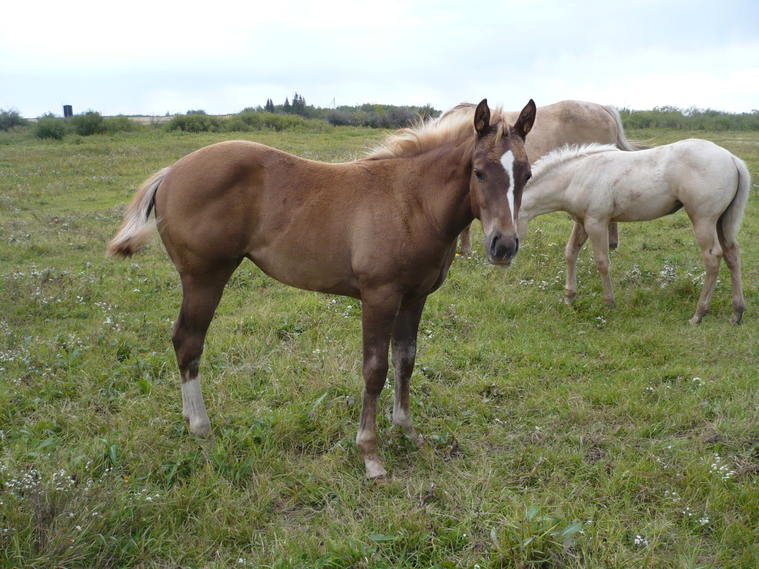 Hi Guys,
This is Kelsey McCrea from Osler, SK. I just wanted to personally thank you guys for giving me the chance to own such a sweet character of a horse like KC Dancing Girl (A.K.A. Jewel). Jewel and I get along so well. She's always one of the first ones to visit and one of the last ones to leave. She is quite the sweetheart. I have been halter breaking her as well as working on tying up and standing nicely for grooming. She even does pretty well with fly spray. I can't wait to start training her to ride next year if she's ready. She is one of the nicest minded horses I have ever met as well as being quite smart. I will admit that she is my favourite in my little herd right now. Oh and she loves her butt scratched. :)
I am so very excited to have her. Her palomino colour is just an extra bonus for me as I really adore palominos. They seem to be my weakness and Nancy knows that too. lol. Anyways, I just wanted to thank you guys and tell you that I will keep you updated on her progress as she grows. I have attached some pictures of her so hopefully it works so you guys can see her.

Thanks again and till next time,

Kelsey

You would never believe tippy she sorted calves for us today. the other horses said not riding me and tippy said lets go. she did good for her first time. hollywood is leading i sacked him out today and tied him up he didn't pull back like a crazy horse either. well thats whats new with us how about you.

nelda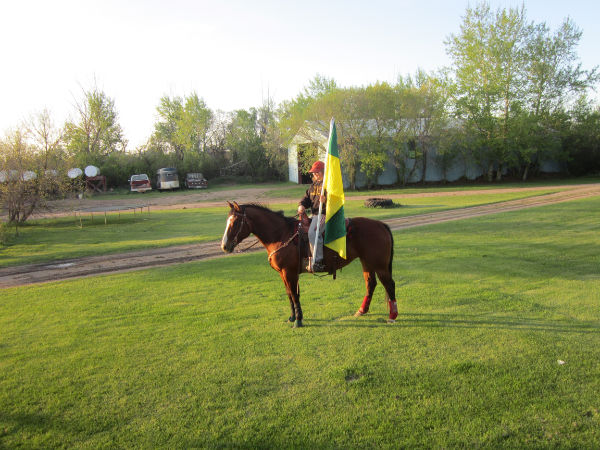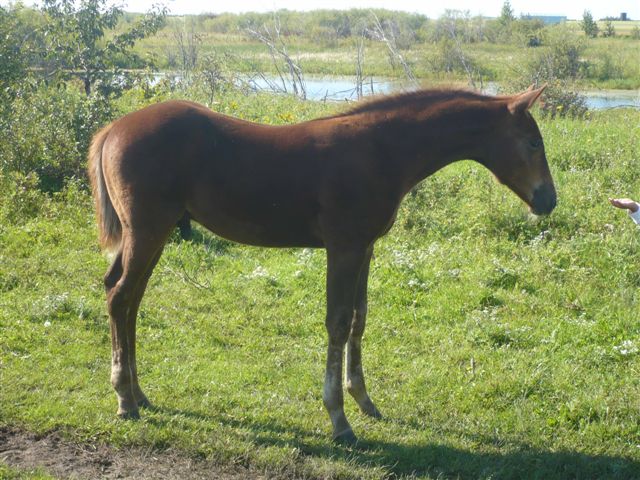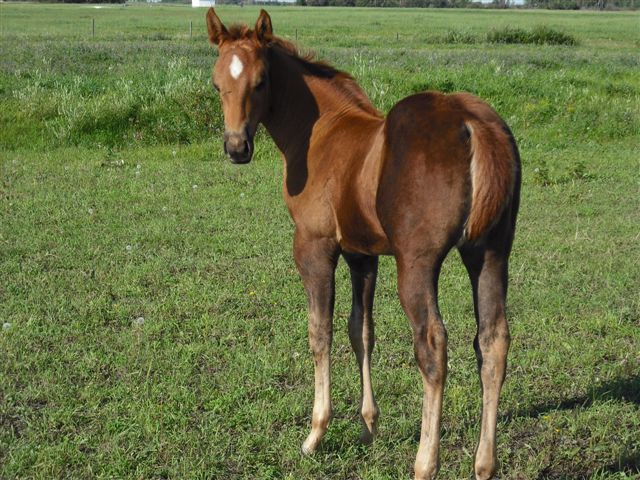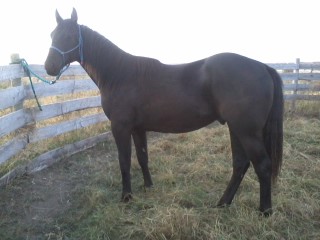 Hey hows it going up there?? here's a picture of my baby, he turned really black when he lost his baby hair. I think he'll make a stud prospect. Everyone that sees him always comments on his conformation and his attitude.
Anyway I rode tippy yesterday and she was excellent. I went on a trail ride. She hasn't been rode for 3 months due to an injury. I picked two great horses thanks to a great horse breeder. We'll talk again later. Thanks.

Hollywood!!
Long yearling...blue and blue roan​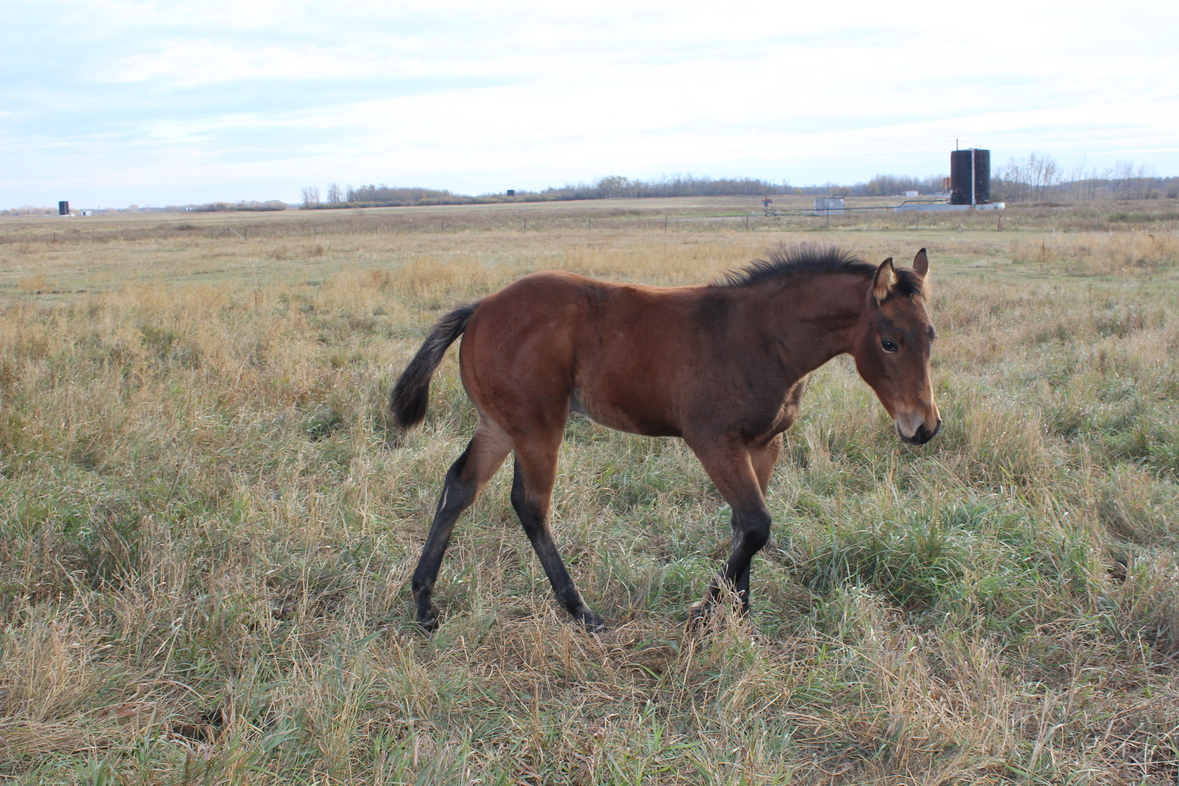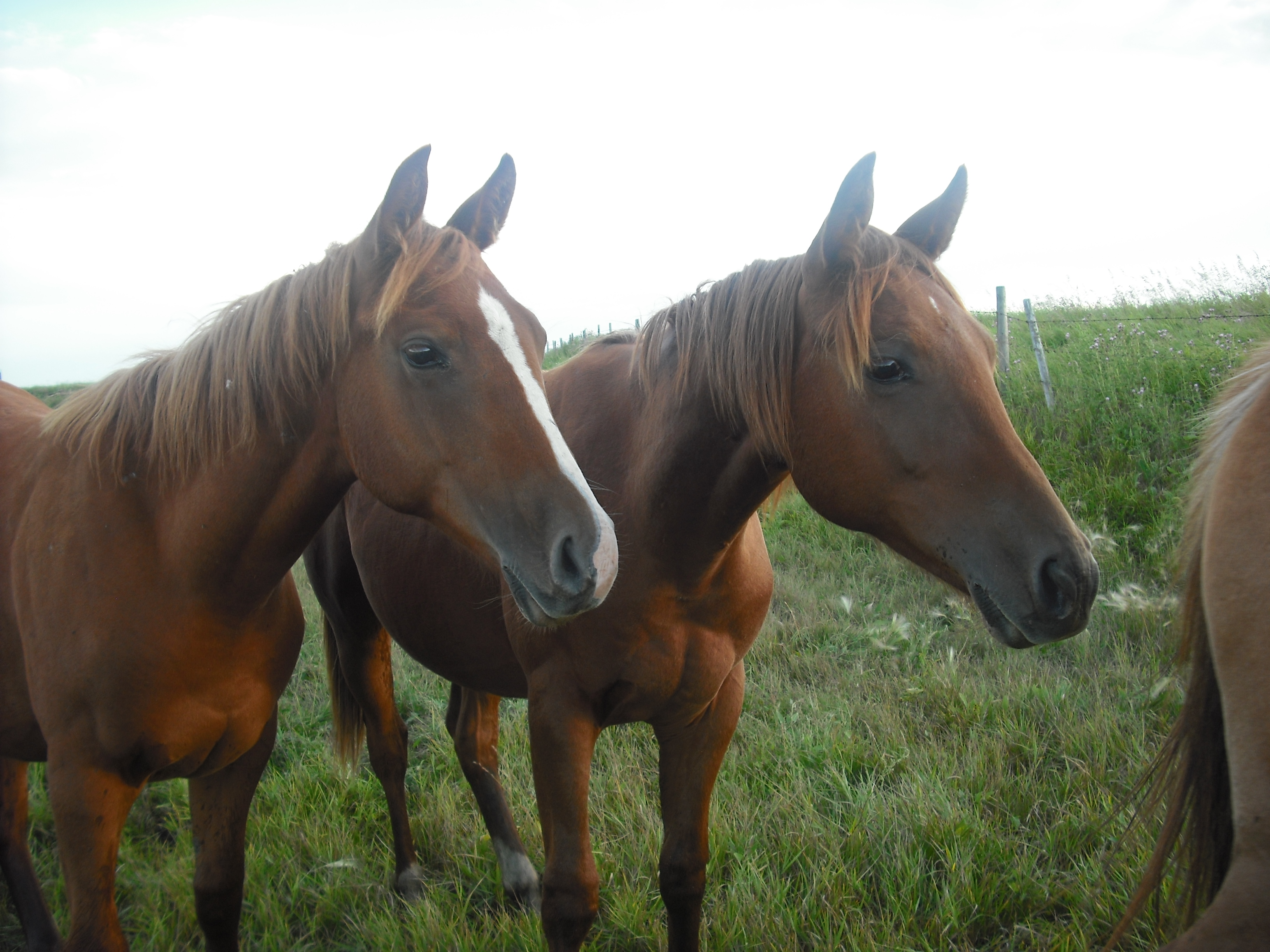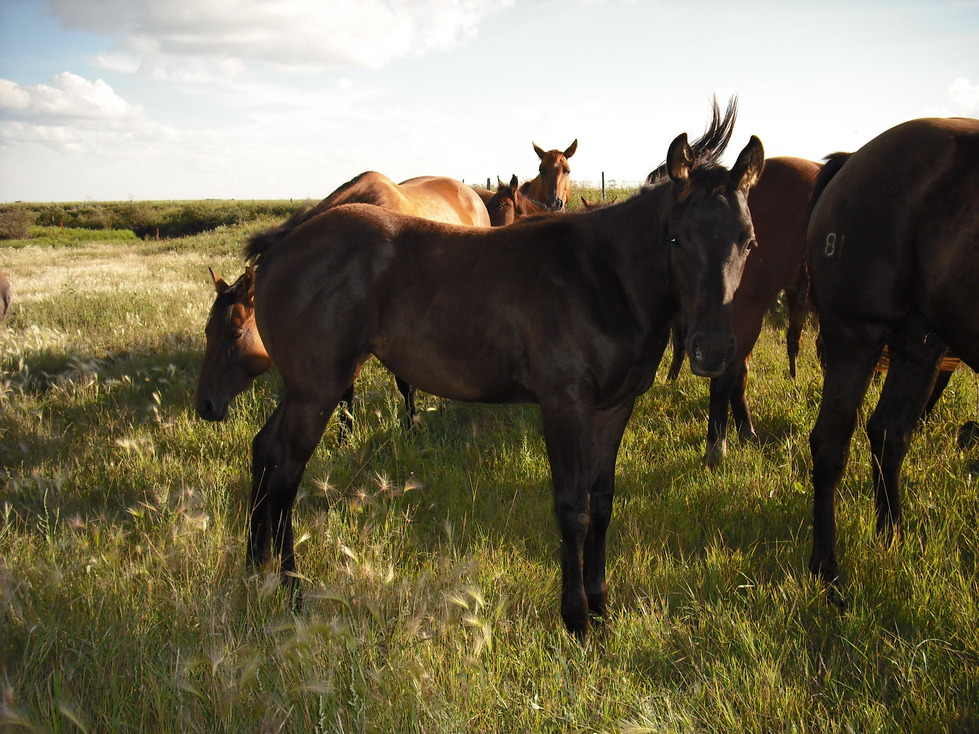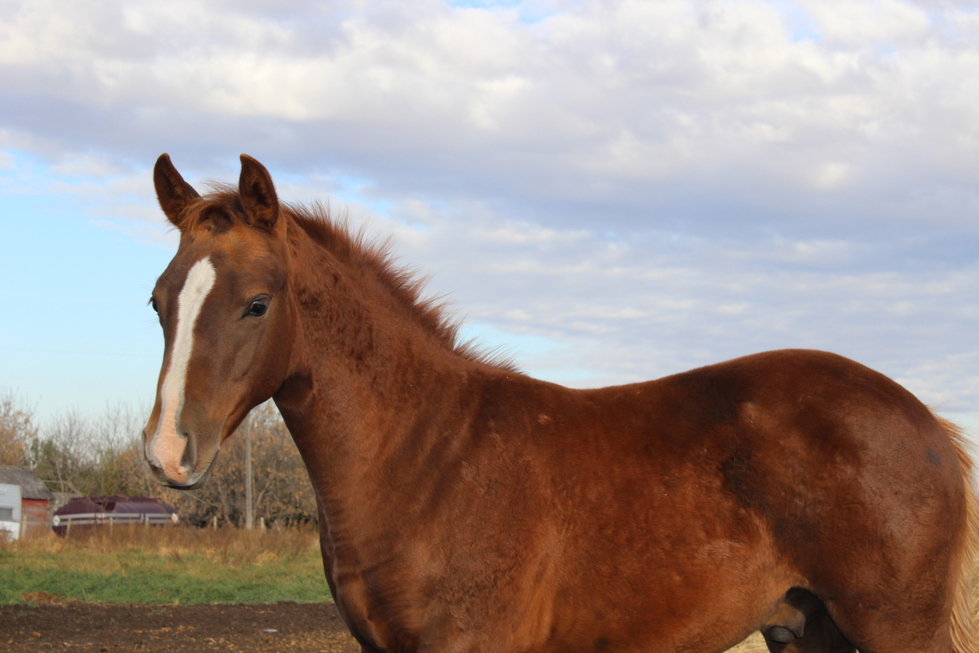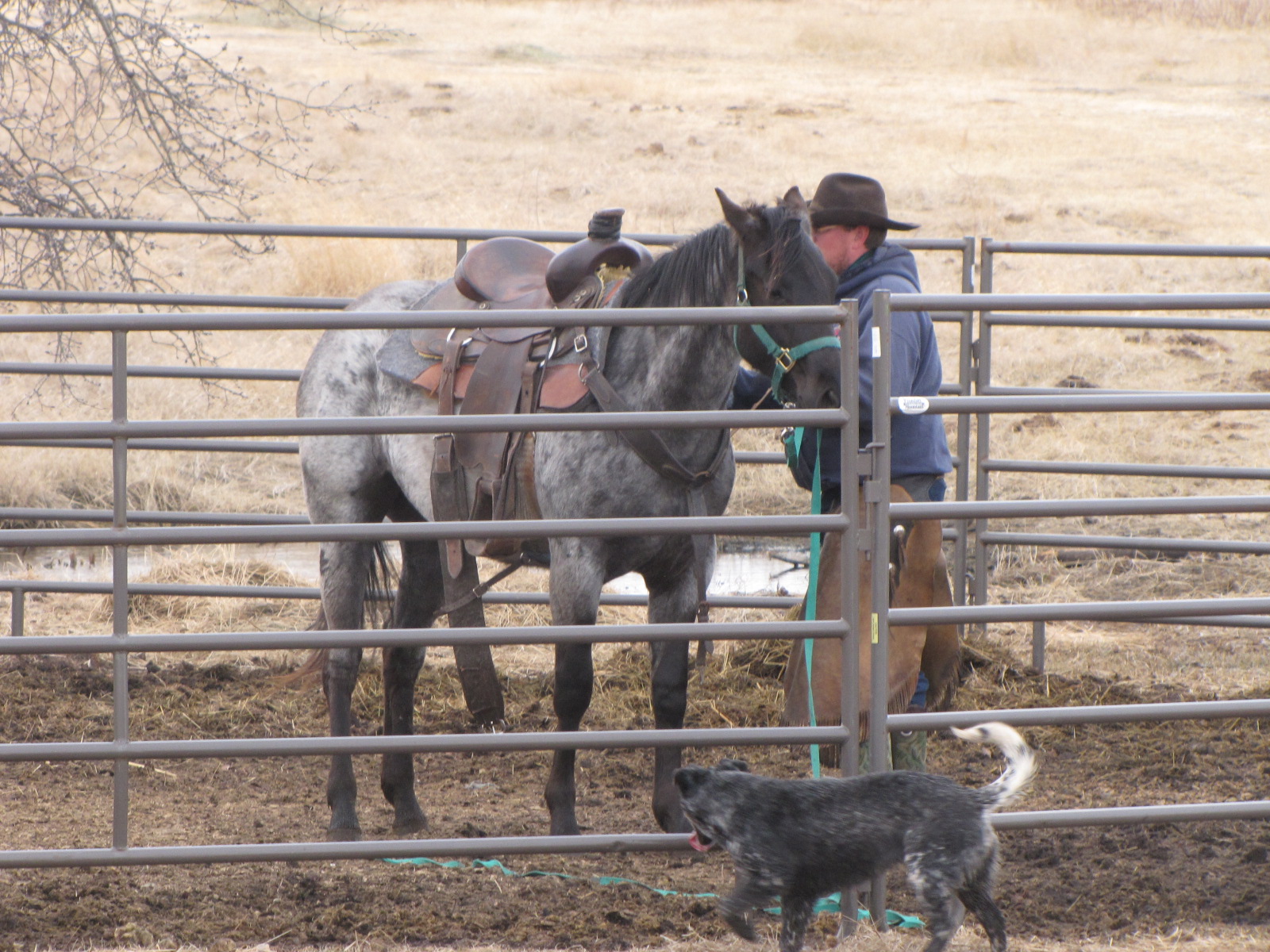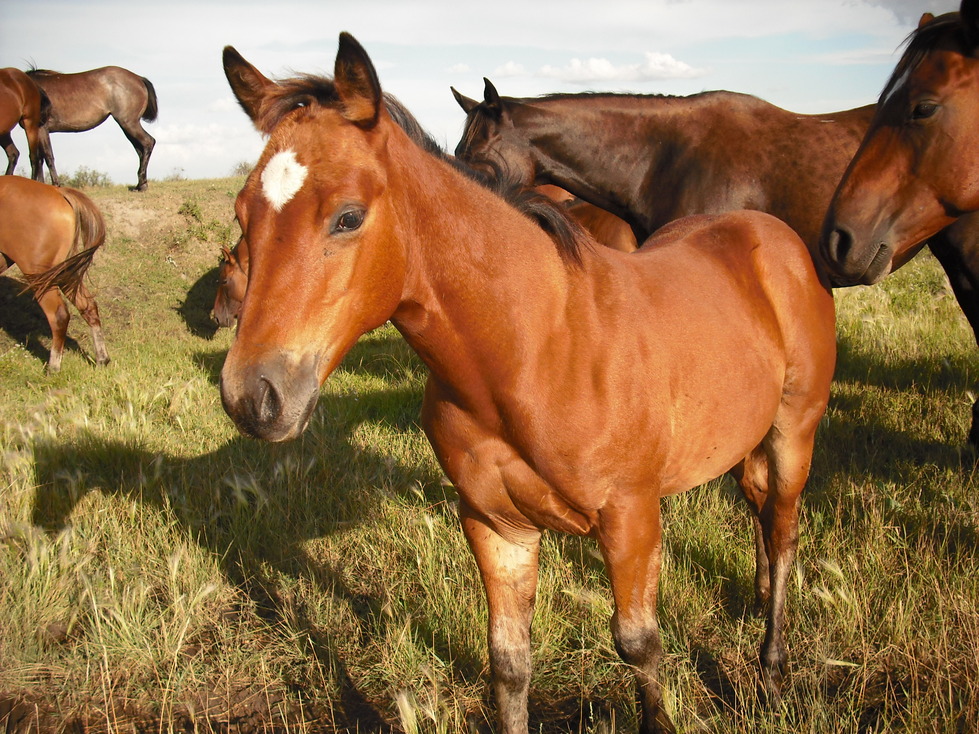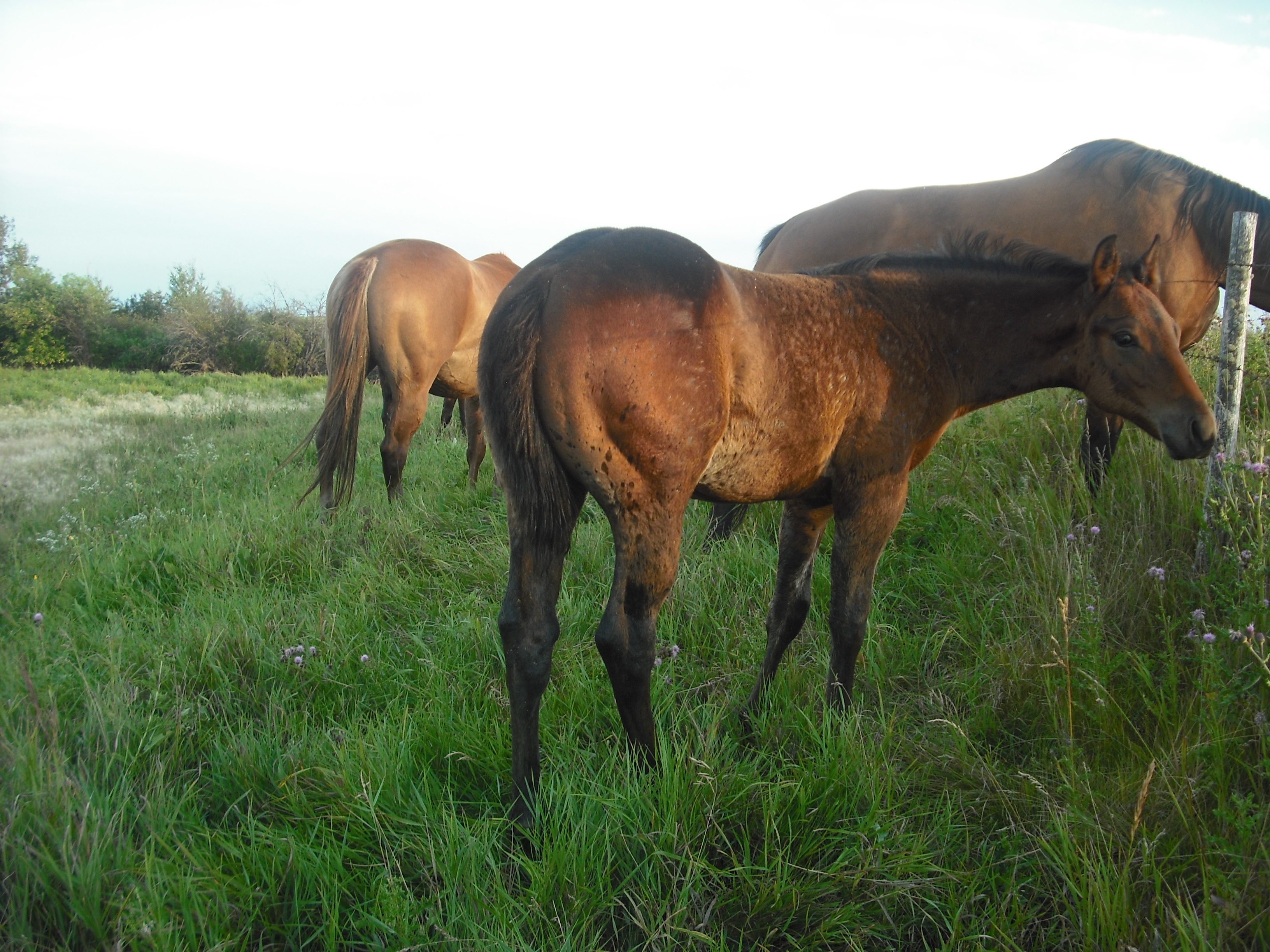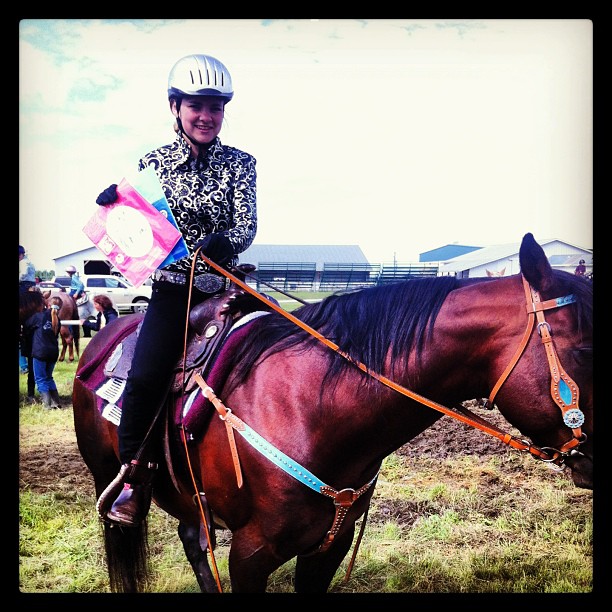 Small group of horses we have sold over the years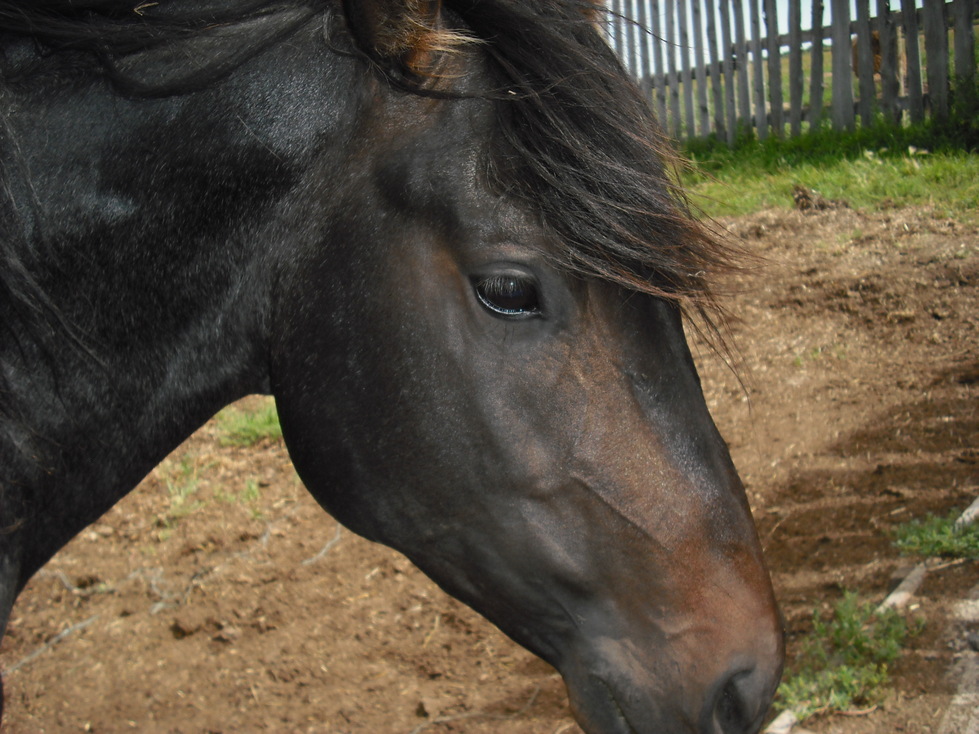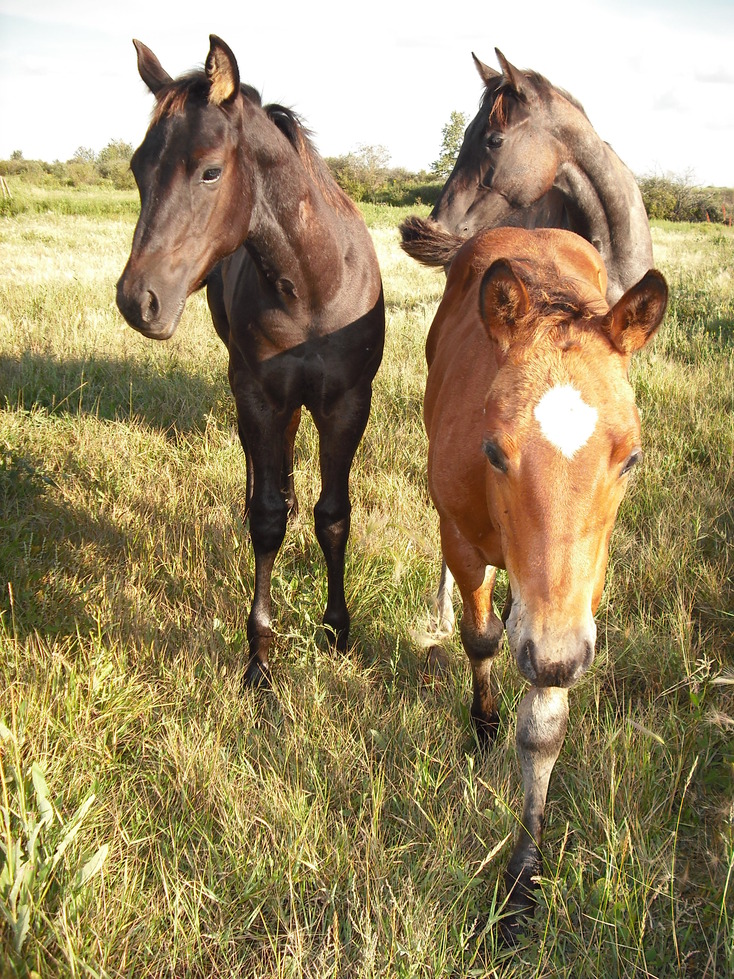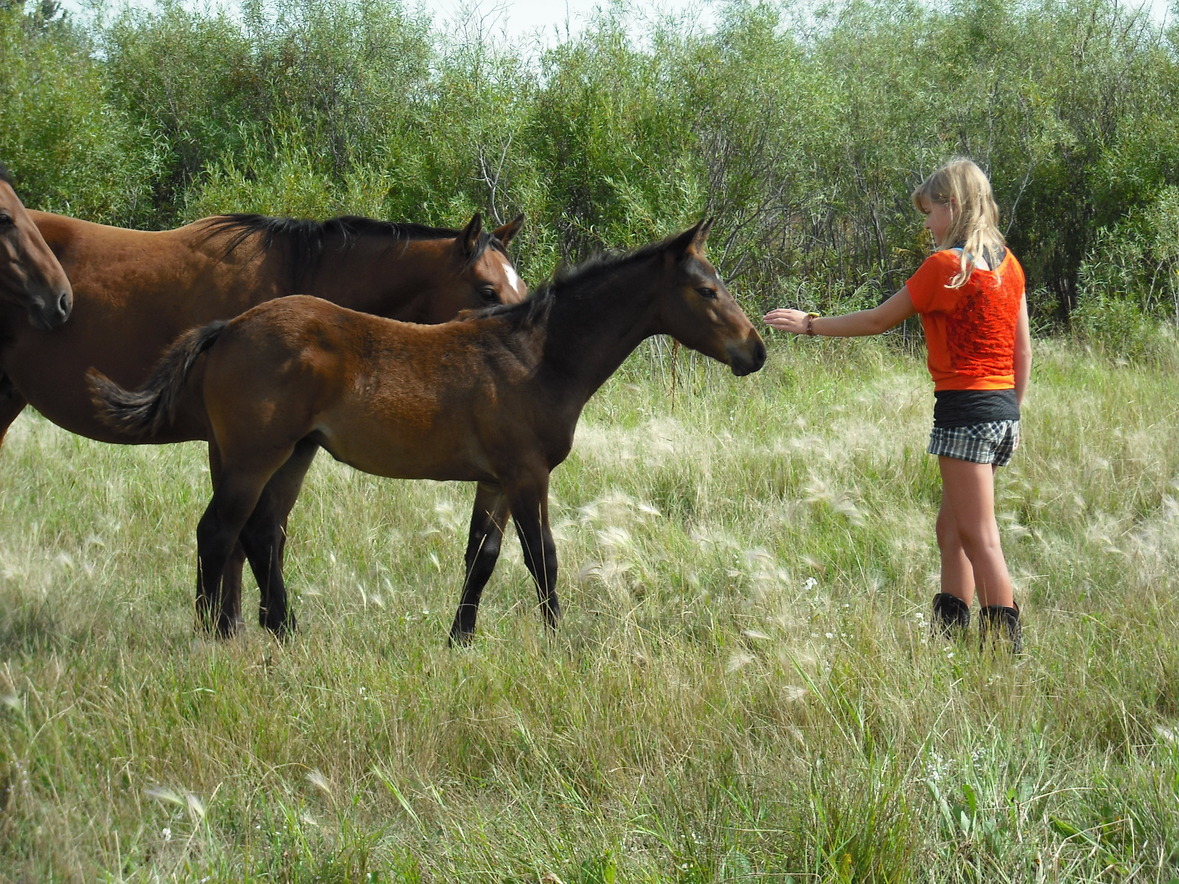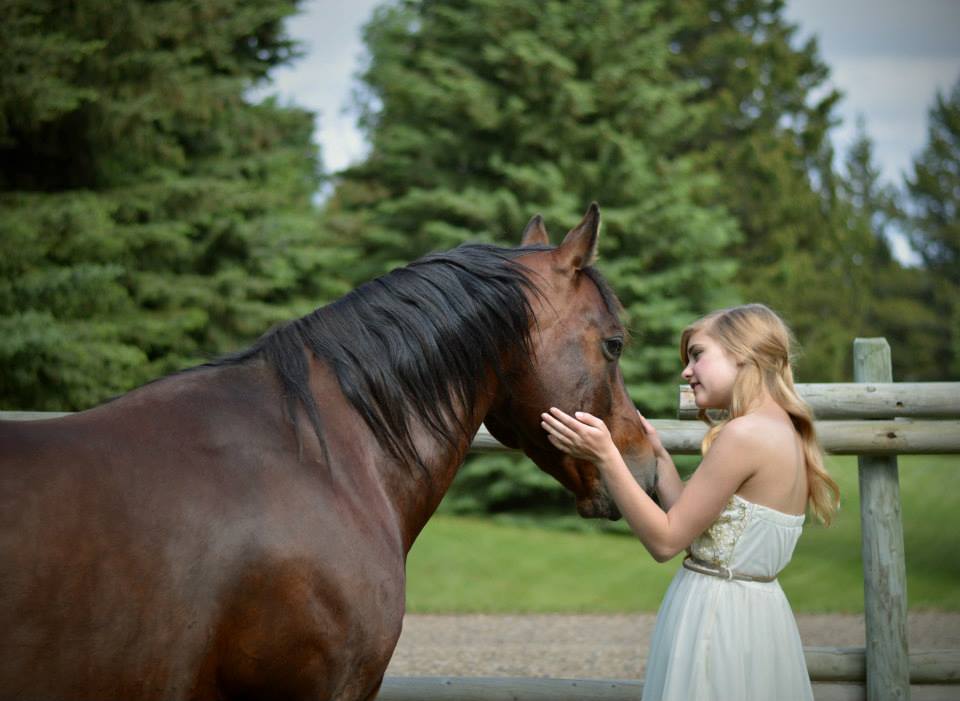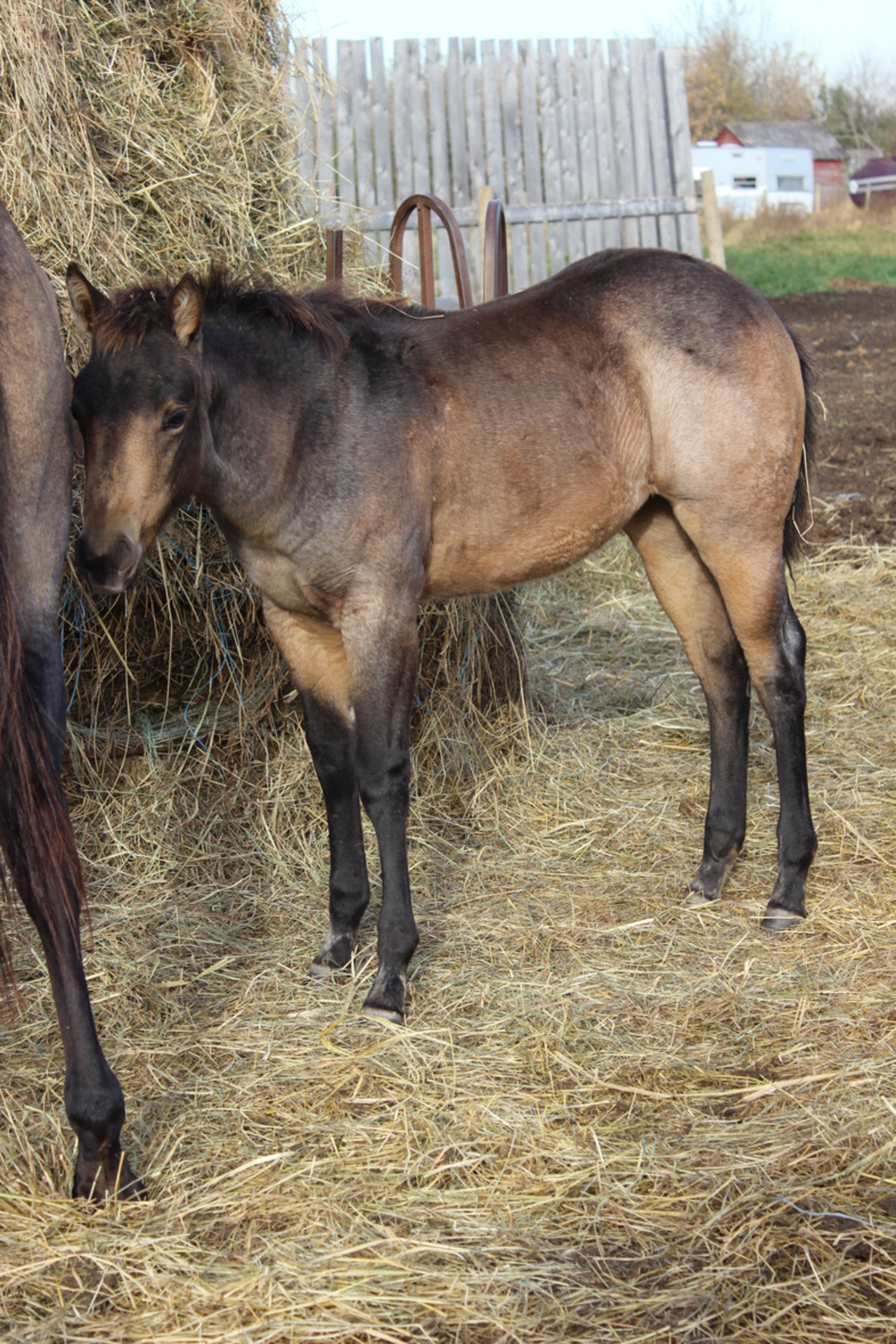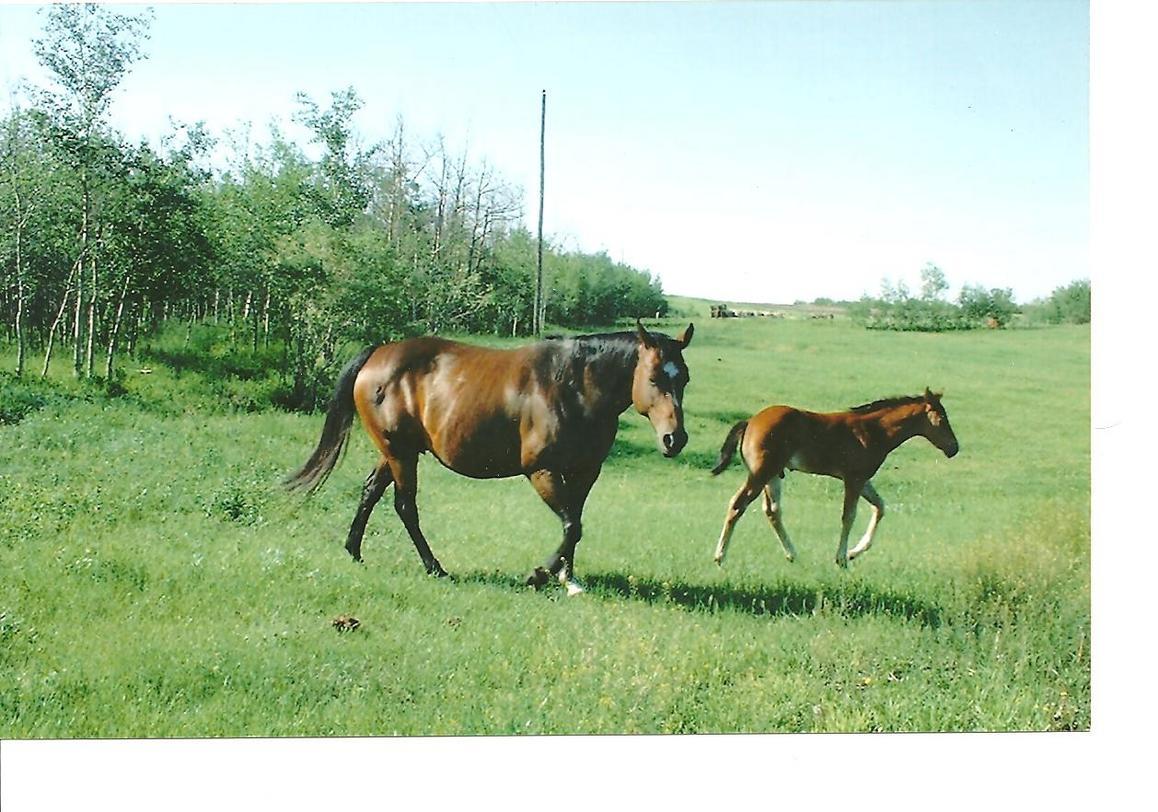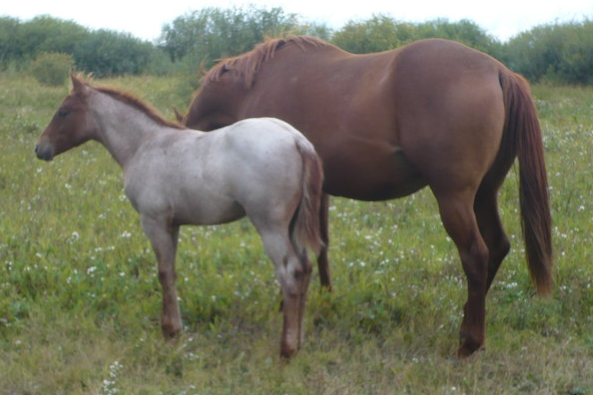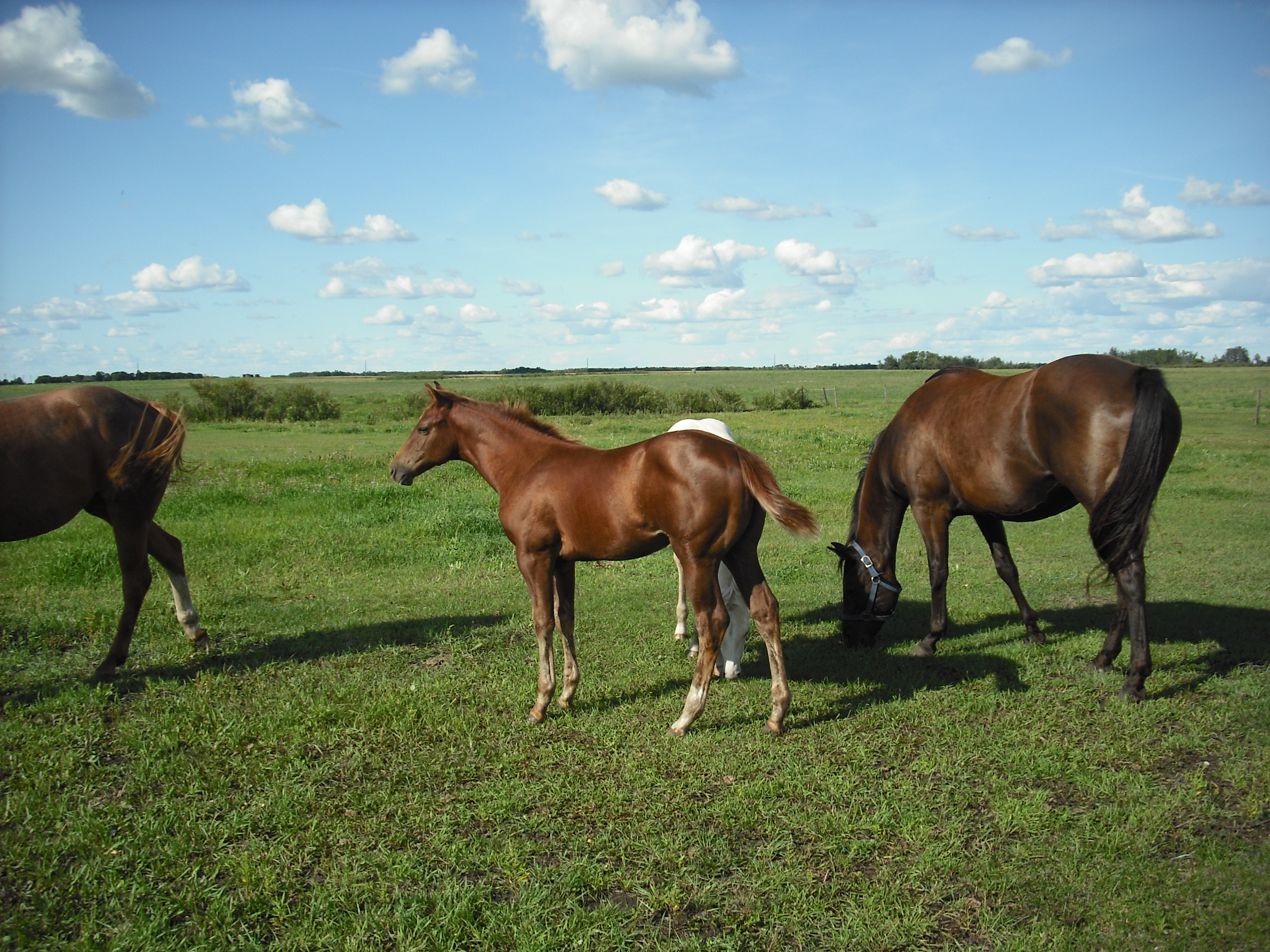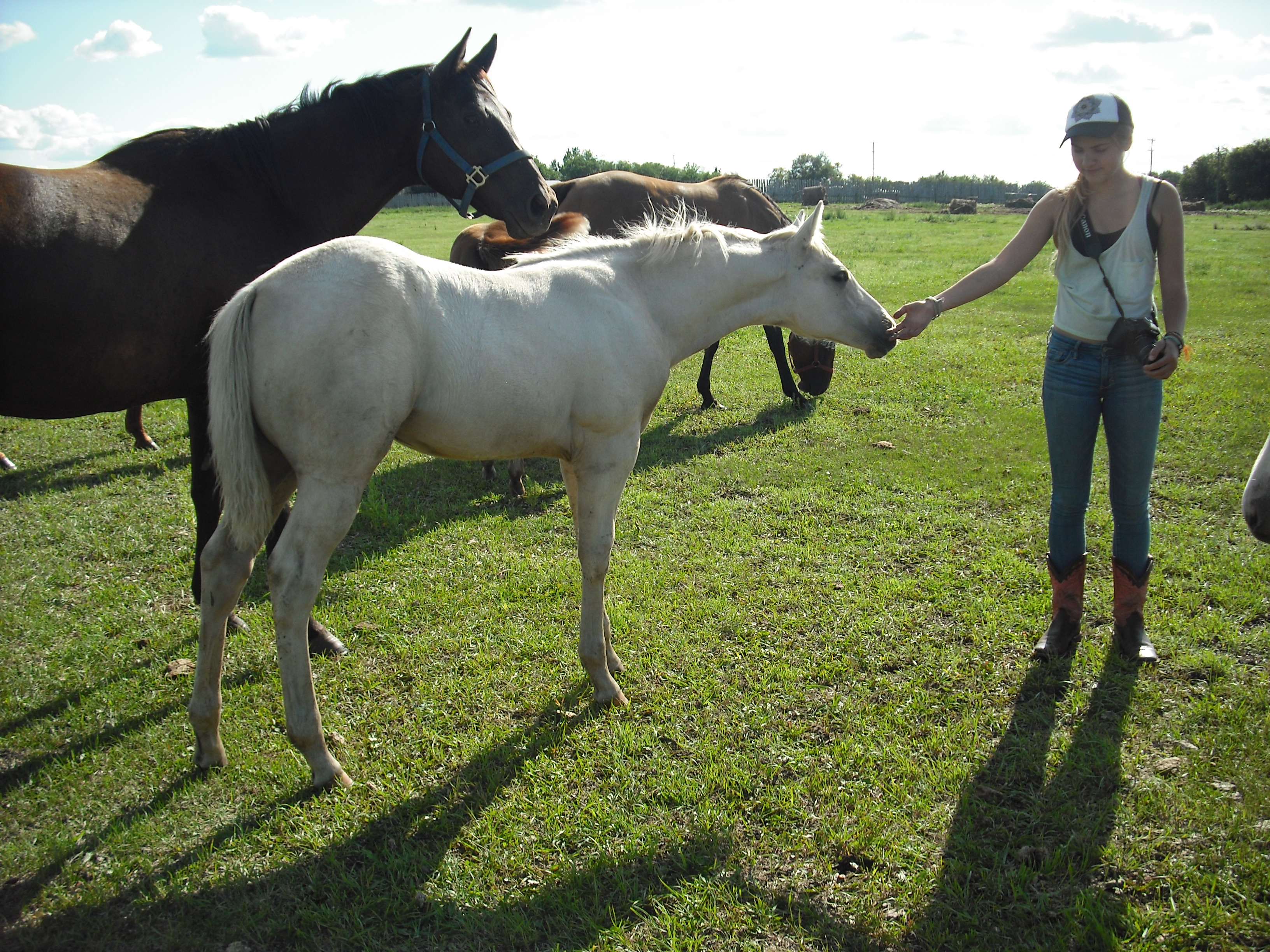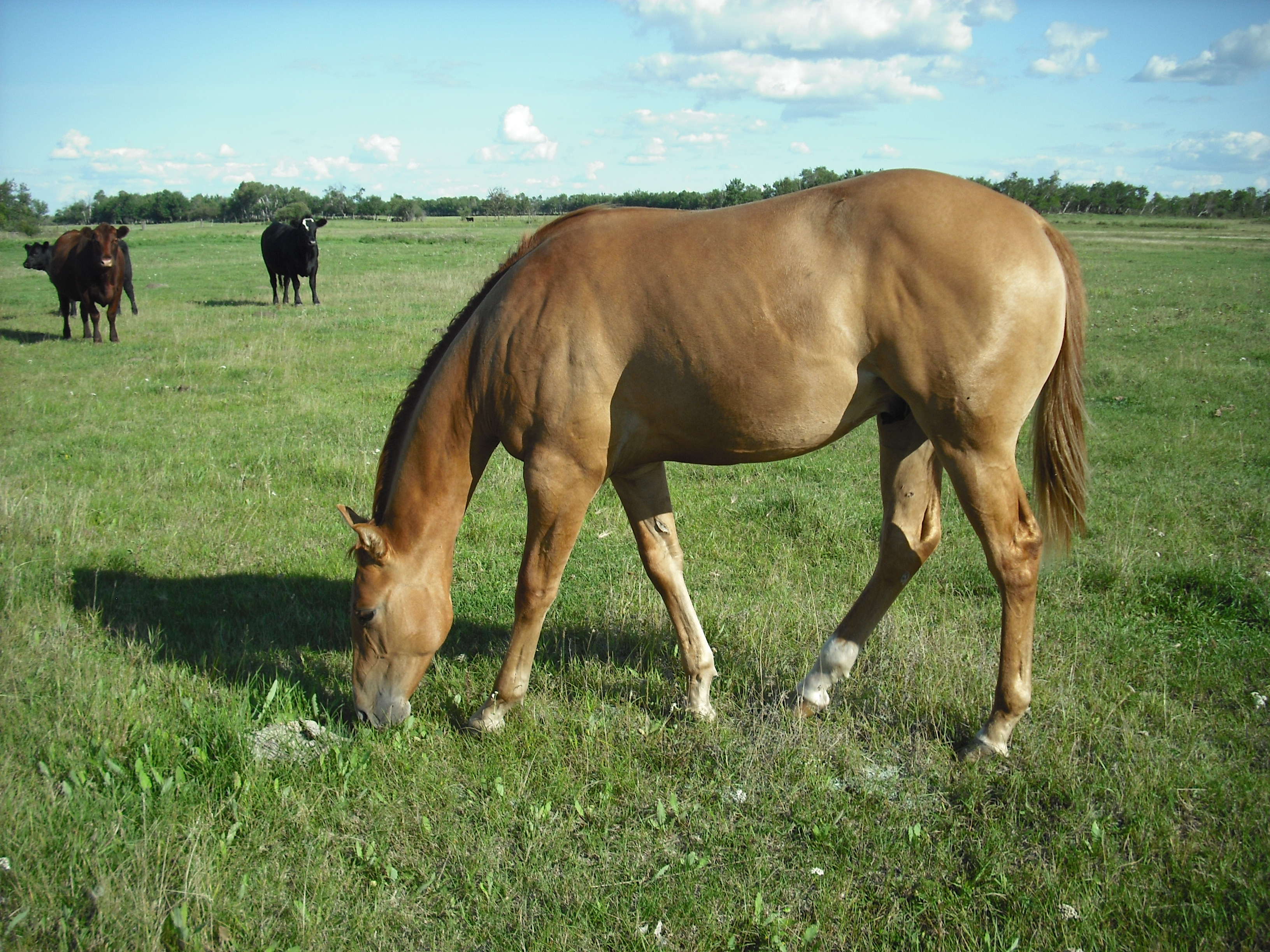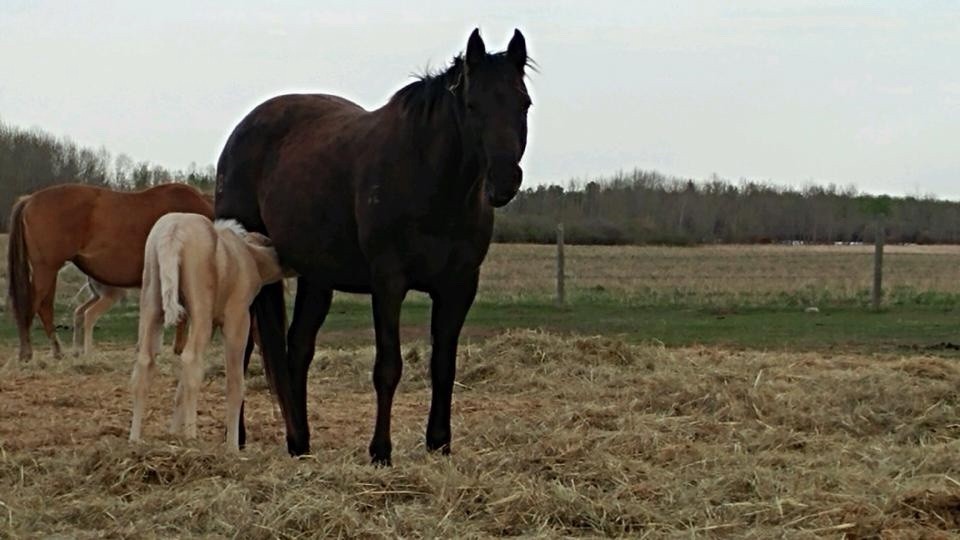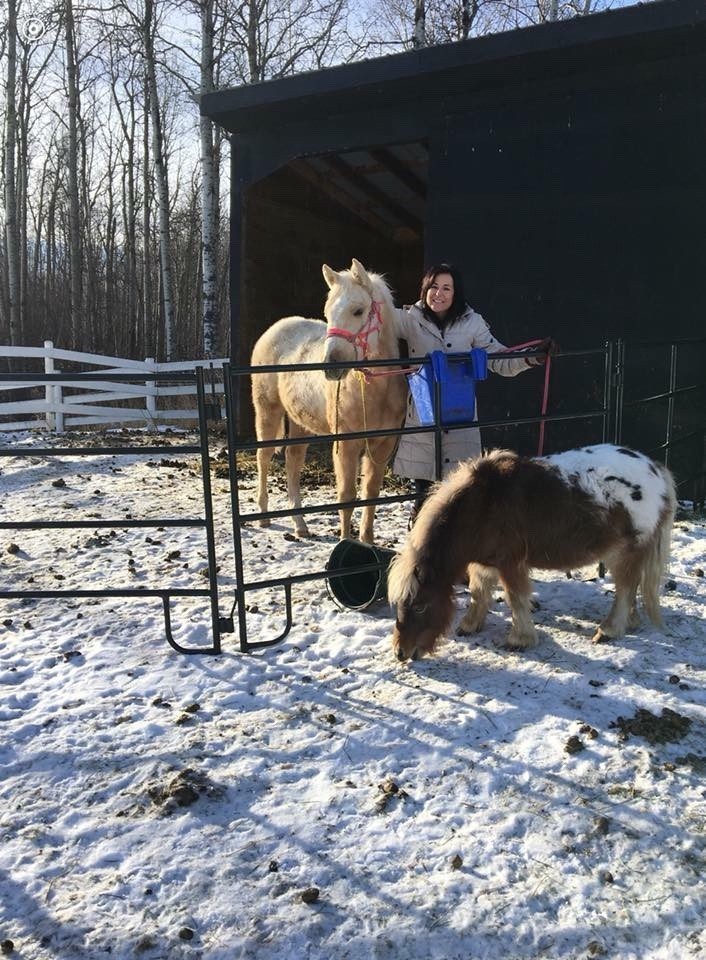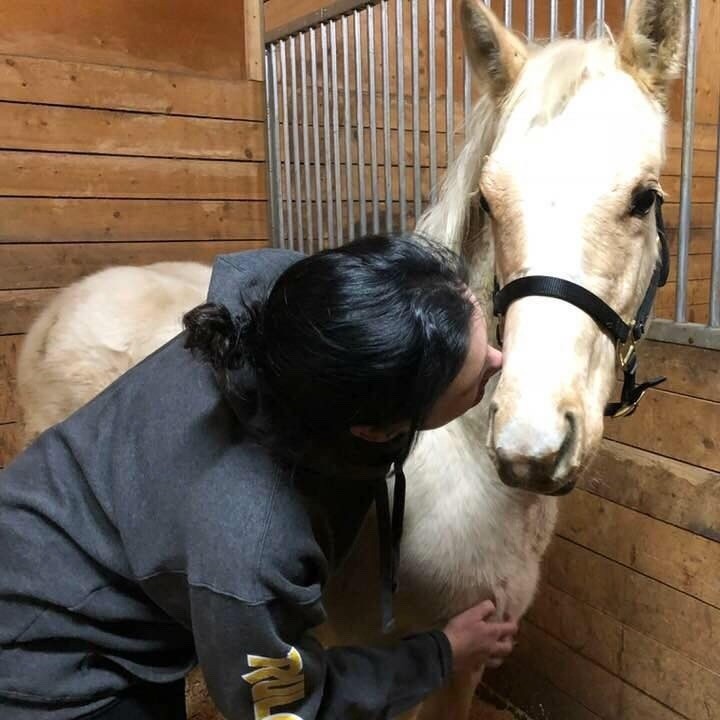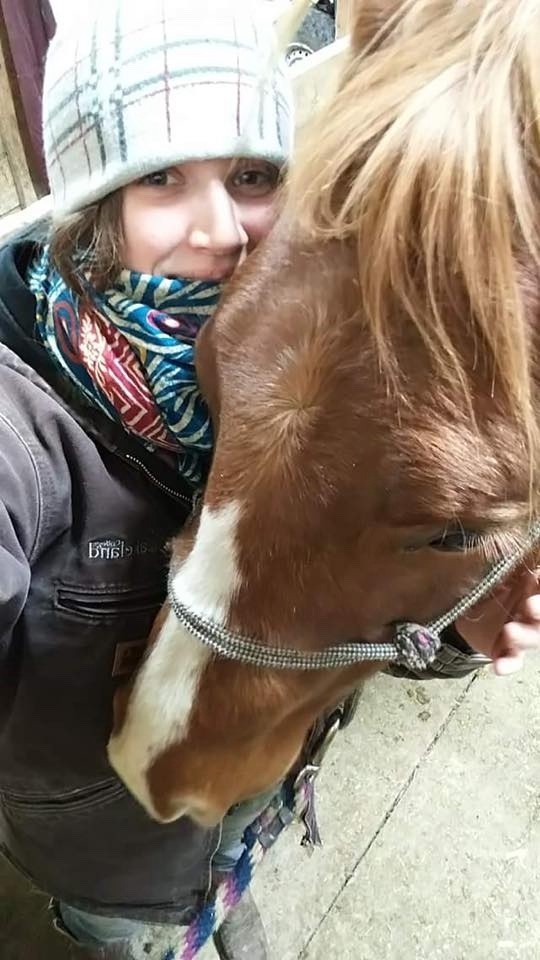 Next time you buy a new horse get it from kc quarterhorses I swear they are born broke. Lol
Sterling never had one spook in him yet. Facing cows, deer, rocky rivers, huge hills up and down and mud up to his knees. He encountered it all with the best mind to go thru it and carry me on. We did the most difficult bushwalking a horse could go thru.
This baby young horse carried me on his back and kept me safe like a champ.
I can only recommend them 100%
Sabine Dyck